WHO WE HELP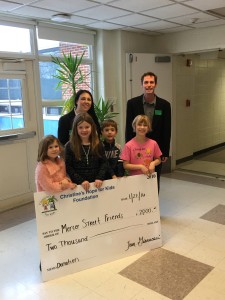 We BELIEVE every child deserves the chance to be a kid regardless of their circumstances.
We HELP create the next generation of community leaders by teaching kids how to help other kids.
Amount donated to kids since inception: $1,000,000
For over 5 years, Christine's Hope for Kids has been dedicated to helping kids in need in our local communities. We strive to ensure that the donations we collect stay in the communities we serve.
We are firm believers in the proverb "It takes a village to raise a child" and through monetary gifts and "hope" in action programs we are making an impact on the lives of young children. We're passionate about our cause and dedicated to the organizations we help.
It's our commitment that we not only provide funding to local programs but that we provide opportunities for young students to become involved and teach them the power of giving and how to be good stewards for the community. We have a variety of programs that you, your family, your neighbors, your company, or your church can get involved with that don't require donation dollars. The only requirement is a smile, and willingness to lend a hand. To learn more about those programs please visit the Get Involved Page.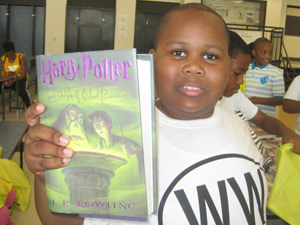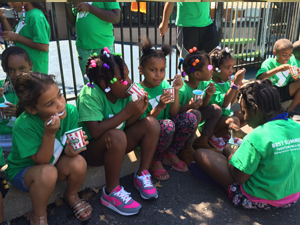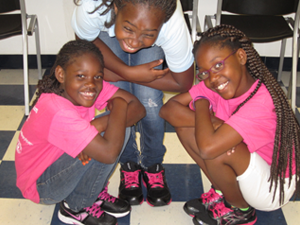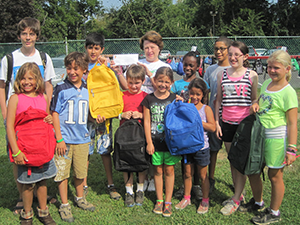 If you're interested in providing support for Christine's Hope for Kids and the organizations we help please contact us or visit our Donation Page. Together we can make a difference one child at a time.
These organizations and groups have benefited from Christine's Hope for Kids
American Association of Caregiving Youth – FL
American Red Cross- New Jersey
Art Studio Miami – FL
Autism Family Times with Brianna
Best Foot Forward – FL
Big Brothers Big Sisters of Mercer County
Bobby Campbell Lacrosse Foundation
Boys and Girls Club Keystone Program
Boys and Girls Club of Trenton and Mercer
Cabana Colony Girls on the Run – FL
Cabana Colony Little League – FL
Cabana Colony Youth – FL
Cameras for Kids
Catholic Charities
Central Jersey Pop Warner
Children's Home Society
Chris Evert Pediatric Hospital – FL
City Arts Camp
Clinic at Medical Arts Center of Princeton
Cranford Parks and Recreation Department
Derek's Dreams
East Trenton Center
Ewing Disaster Relief
Firth Youth Center
Florence Fuller Child Development Center – FL
Garden State Council Boys Scouts of America
Good Grief
Green Acres Little League – FL
Hamilton Area YMCA
Harbor School
Hamilton 1 Headstart
Hawkswood School
Hearts of Skylar
Hightstown Babe Ruth
Home Front
Hopes, Dreams and Horses – FL
Hope Loves Company
Hopewell Valley YMCA
Hugs for Brady
Hurricane Irene Relief
Hurricane Sandy Relief Projects
HVRSD Special Education PTO
Interfaith Neighbors
James Monroe Elementary School
Jersey City Babe Ruth
Kidsbridge
Kisses for Kyle – PA
Loaves and Fishes (St. Mary's Church)
Lynn University- Humanitarian Scholarships – FL
Max M. Fisher Boys and Girls Club- FL
Memorial School
Mercer Street Friends
Mid Jersey Mavericks
Mighty Writers – PA
Millhill Child Development Center
Miracle League of Mercer County
Monmouth County Boys and Girls Club
New Jersey Golf Foundation
North Palm Beach Little League – FL
North Trenton Little League
One Simple Wish
One Step Ahead
PEI Kids
Princeton Junior Football League
Princeton Nursery School
Princeton YMCA
School for Children
School for Language and Communication – NY
Special Strides Therapeutic Riding Center
Spread the Magic
St. Mary's Hospital – PA
St. Paul's Charitable Program
Story Telling Arts Camp
Sunshine Foundation
The Pat Reeves Village Shelter – FL
The Raine Foundation
The Sandy Ground Project
Times Kiwanis Camp Fund
Trenton 611 Little League
Trenton African American Festival
Trenton Area Soup Kitchen
Trenton Babe Ruth
Trenton CYO
Trenton Pop Warner
Trenton Wrestling Club
Trenton YMCA
Urban Promise
Womanspace
YMCA Camp Mason