Christine's Hope for Kids – Nine & Dine at Springdale
Join CHFK for a Nine & Dine with all proceeds from the event going to local children in need. We can't wait to see you all, it's been too long!
Monday, October 3rd, 2022
Golf, Dinner Reception and More!
Springdale Golf Club, 1895 Clubhouse Drive, Princeton, NJ 08540
Registration begins at 2 pm – Shotgun Start at 3 pm – Reception to follow
A Dream Big Youth & Community Festival of Fun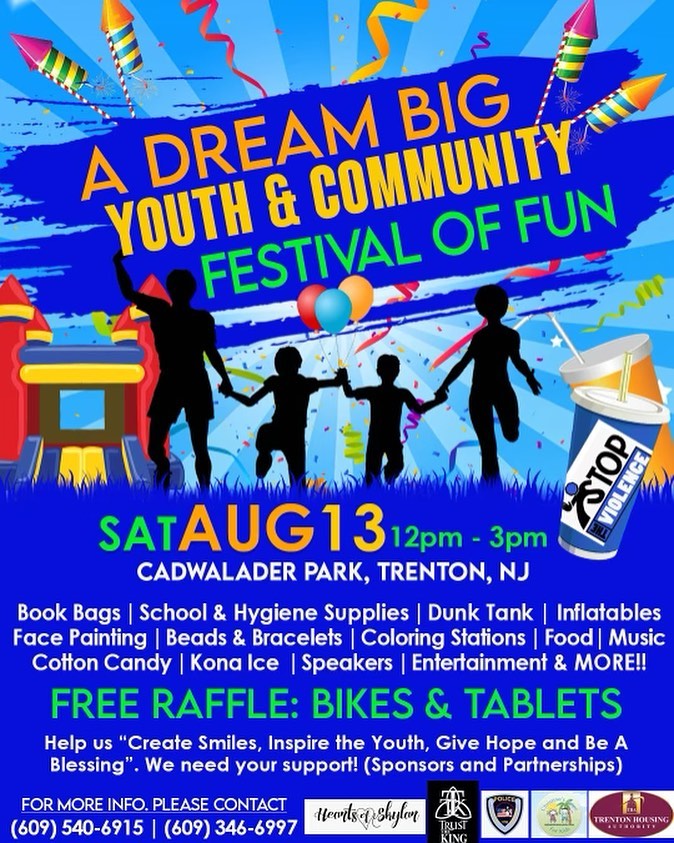 Join Us on Saturday August 13th at Cadwalader Park in Trenton, NJ for a Festival of FUN!
Help us "Create Smiles, Inspire the Youth, Give Hope and Be A Blessing." We need your support!