St. Patricks Day @ Alchemist & Barrister, Supporting Christine's Hope For Kids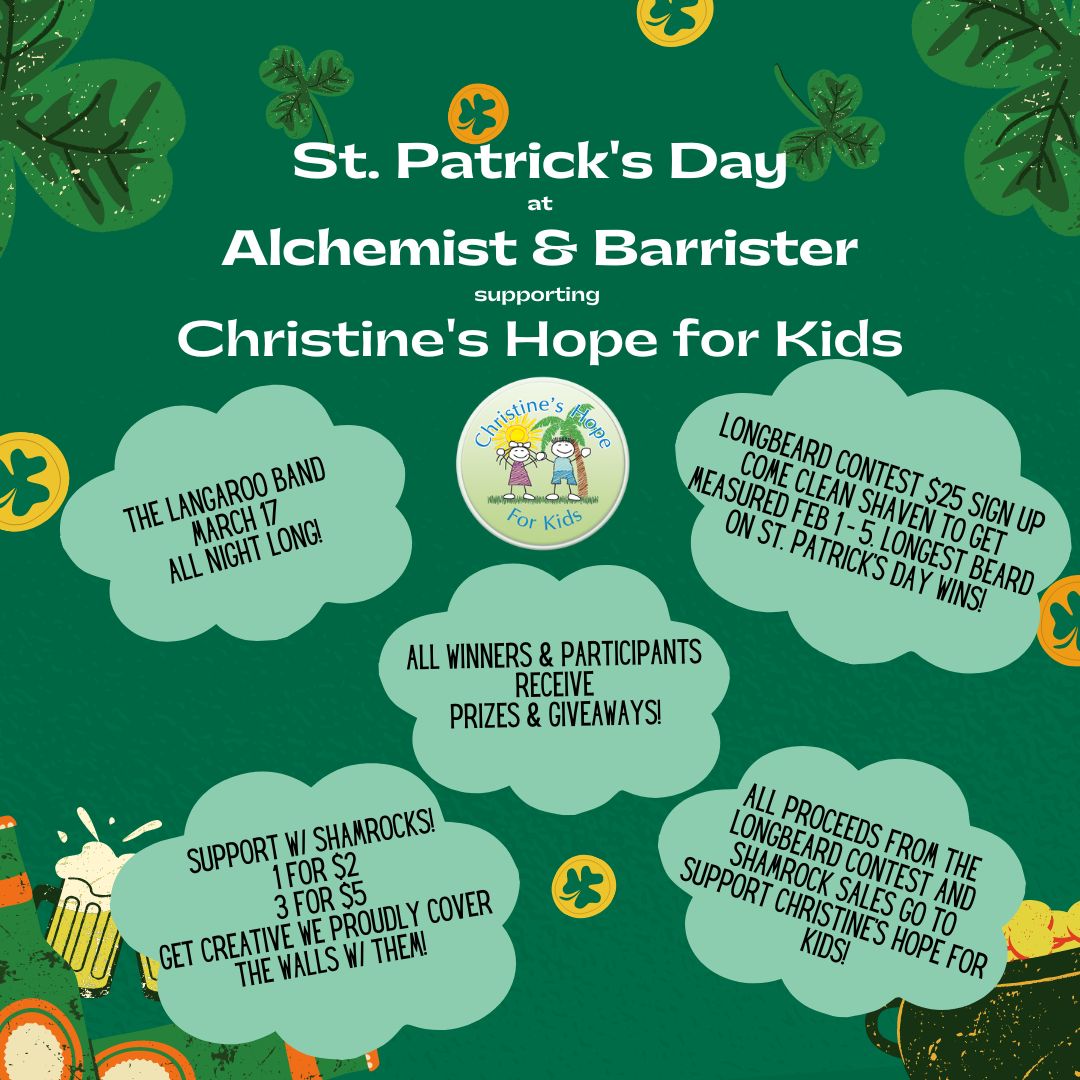 Mark your calendars and join in the festivities! Our friends at A&B in Princeton, NJ are hosting some fun events to support CHFK. Hoping to see you all there on March 17th. A huge thank you to the A&B team for choosing CHFK for your donations. Cheers!
The Langaroo Band, Long Beard Contest, Prizes, & More!
Alchemist & Barrister, 28 Witherspoon St, Princeton, NJ 08542